After completing the manufacturing process, GN Solids Control has finished producing two sets of 18-inch bow drilling mud decanter centrifuges for an offshore drilling rig platform.
These centrifuges are expected to be shipped to the customer following the Dragon Festival holidays, following a stringent factory water test. Within the oil and gas industry, GN Solids Control is known for manufacturing a range of decanter centrifuges with varying rotating bowl sizes, including the 14-inch bowl centrifuge and the popular GN 18-inch bowl centrifuge, both of which are commonly used in onshore drilling mud control and offshore drilling waste treatment.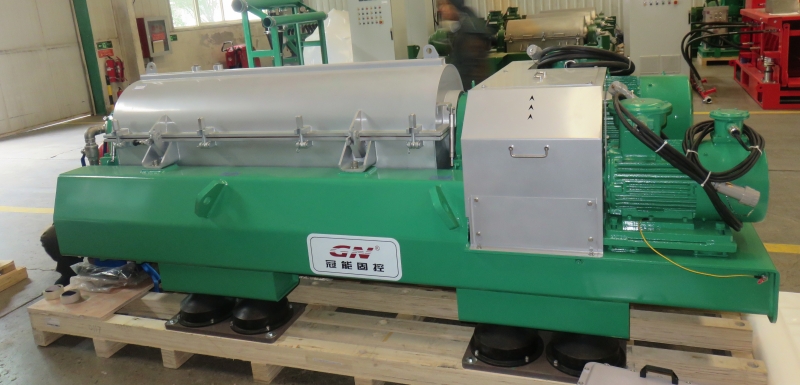 GN Solids Control's decanter centrifuge is a crucial product for treating drilling mud solids and managing drilling waste. It aids in the removal of fine particles from drilling mud, typically above the 2-5 micron range. To date, GN Solids Control has supplied decanter centrifuges to over 75 countries and regions, with thousands of drilling rig contractors utilizing GN Solids Control and GN Drilling Waste Management Systems. GN's decanter centrifuges are made using duplex stainless steel and the process of centrifugal casting, ensuring excellent quality and working dynamic balance. To protect the screw propellers from weariness, GN Solids Control uses tungsten carbide tiles, and the solids discharge port is also safeguarded by tungsten inserts. By adjusting the moon-shaped liquid discharge ports, GN's decanter centrifuge can regulate the moisture content of the drilling mud.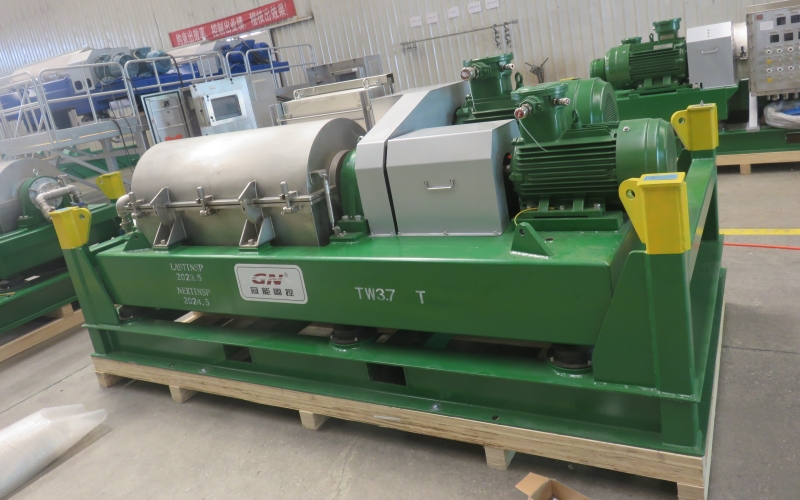 Aside from the decanter centrifuge, GN Solids Control also manufactures complete drilling mud solids control systems and drilling mud plants. With customized designs, GN Solids Control is capable of providing the most cost-effective solutions for its customers. GN Solids Control now has a US branch company, an Australia branch company, and worldwide partners to provide timely after-sales support. At GN, the company is committed to providing the best drilling mud solids control and waste management solutions for its clients.