GN SOLIDS AUSTRALIA PTY LTD is a subsidiary of Hebei GN Solids Control Co., Ltd. Our expertise lies in providing Industrial Separation Equipment, including solids control equipment, centrifuge equipment, mining vibrating screens, and package mud cleaning systems.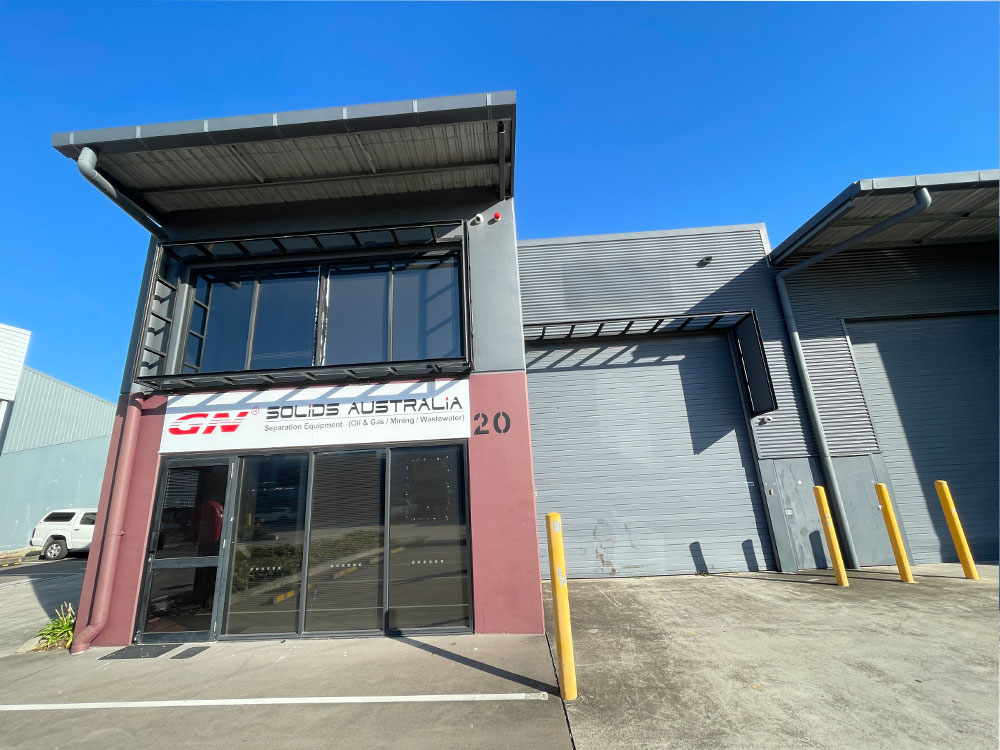 Since 2009, we have proudly served the Australian market from our office and factories in Hebei, China. To further enhance our services, in June 2023, we have established GN Solids Australia to offer not only dedicated local support to our valued customers in Australia, New Zealand, Papua New Guinea and the wider Australia Pacific Region. At GN Solids Australia, we understand the importance of providing comprehensive assistance tailored to the unique needs of our clients. Our Brisbane location is equipped with various equipments and spare parts, ensuring prompt availability and unparalleled service delivery.
Working closely with our local distributors and authorised service providers, GN AU offers professional and practical support to our valued customers, with the full support of GN China.
Main Products from GN Solids Australia
Main Application of GN Solids Product
GN Solids China Advantages
| | |
| --- | --- |
| | |
| GN Solids Control (30,000m2) | GN Separation Equipment (80,000m2) |
Rich technical experience.
GN possesses extensive technical experience in the research and development, as well as manufacturing, of separation equipment since 2007.
Strong manufacturing capabilities:
With three manufacturing plants covering a total area of 110,000 square metres (28 acres), GN is equipped with state-of-the-art facilities including multiple sets of automatic welding robot workstations, large laser cutting machines, leading brands of Computer Numerical Control (CNC) machining centres, CNC lathes, large automatic injection molding machines, and other advanced processing equipment.
Quality guaranteed with advanced management system:
GN is proud to announce that we have been awarded ISO9001, ISO14001, ISO45001, American API Q1, EU CE, and Russian EAC product certifications. In addition, GN has implemented a dedicated ERP Cloud + CRM Cloud management system to ensure high quality and efficient operations.
Wide Market Share:
GN's separation equipment is widely recognised by customers both domestically and internationally, leading to its export to over 70 countries and regions worldwide. To better serve our global customers, GN has established branches in the USA, Australia, and Russia, along with cooperative service centres in various countries and regions.
GN Companies in different locations: